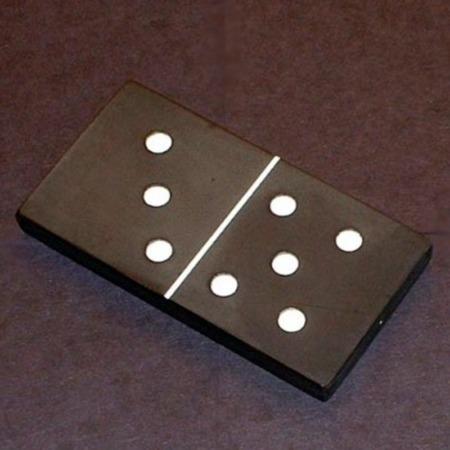 Straight forward prop with a punch

This is a single domino from Alan's earlier years that allows you to do the "sucker move" with the colors on the dots. White becomes blue and back to white again, all behind your back. Well, that's simple enough till someone asks you to turn over the domino and a rainbow of colors greets them. Nice idea and a cute pocket trick. I like it. Art Emerson years ago apparantly came up with a routine incorporating this item with Do-Mini-O and actually sold the two as a set but, unfortunately, I am not aware of his ideas.
Click here for more information.