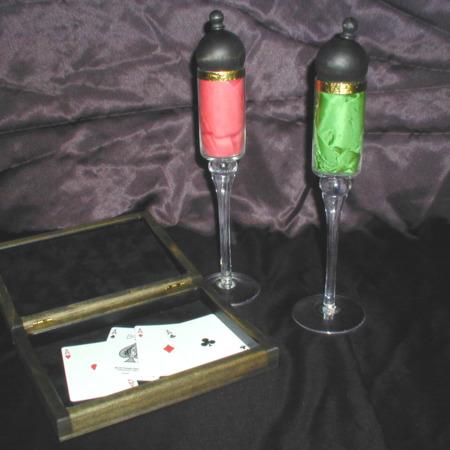 You were right Keith!

When I first saw this version of the wonderful Aces & Silk Chambers, I thought that the balls on top looked stupid.

But once I got them and set them out, my mind was certainly changed. They do look very cool.

This is the same effect as the wooden chambers version, but uses prettier crystal flutes. Just adds that extra bit of style.

A very nice outfit, and a wonderful effect from those nice people at Arlen Studio!
Click here for more information.