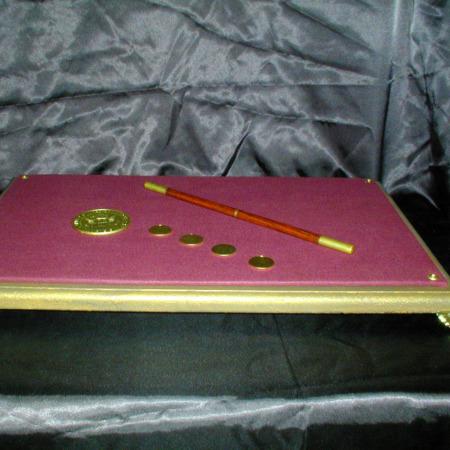 It's Hard to Keep a Good Keith Down!

Even without the gaffs, this is a beautiful surface to perform on! The big question is: do you need this and the The Magic Box? Of course you do!
Now when you factor in the gaff action on this table you move into a whole new realm of why you need this baby! As usual from Keith and his craftsmen at Arlen Studio a very fine piece of magic and ingenuity. You can do everything and more that you can do with Dean Dill's very nice Production Pad, plus a far superior version of David Regal's There and Back, plus a whole lot more. And you look classy even in your boxers doing it!
I love it when I find new a craftsman out there, who just keep getting better! Arlen Studio is here to stay – watch this space for more very cool action from this new, but talented company!
Click here for more information.