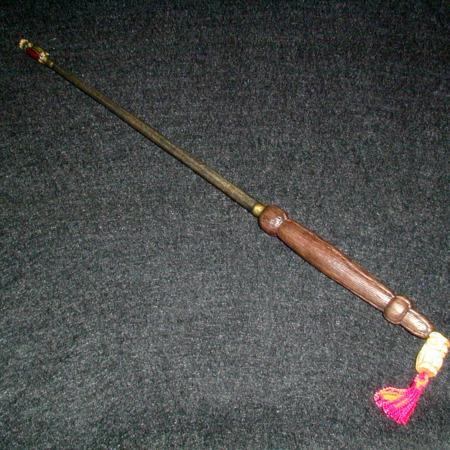 These Wands are Magical!

Well ever since Harry Potter I started to see more and more non-traditional wands (i.e. not black with white tips) show up on ebay and in the stores. Having a reasonable collection of wands I thought who needs another wand, whatever it looks like?

Well, when this wand arrived from those talented craftsmen at $link(http://www.arlenstudio.com,Arlen Studio), I was quite taken aback. It really is magical! With the extra gimmick it also has utility in addition to its beauty.

The Arlen line of magic is an acquired taste, but once you get to hold and play with their beautiful magic I think you will acquire it pretty quickly! Keep them coming keith!
Click here for more information.