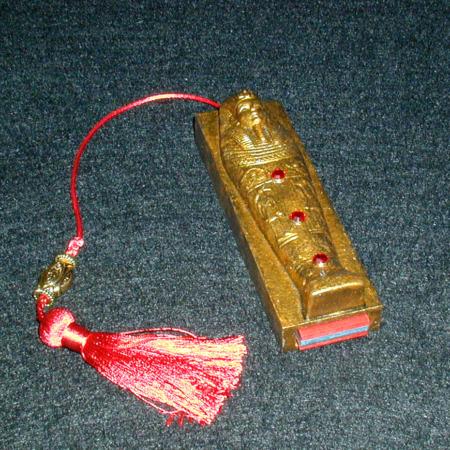 Wow this is so much better than I was expecting!

This is a very beautiful outfit. The props are amazing and the prediction is not only very clean and convincing the whole unit automatically resets. It's perfect for the walk around performer and really adds a touch of class to your act.

This is one of those effects that just plays better and feels better when you actually have the props in hand. Another wonderful effect from those good guys at $link(http://www.arlenstudio.com,Arlen Studio).
Click here for more information.