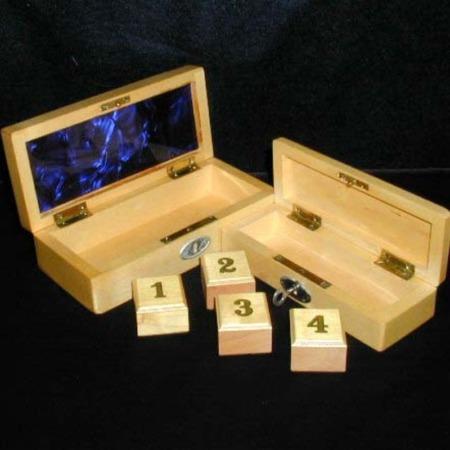 Wonderful method and convincing too!

This is a beautiful piece of magic. It has a method that is clever so magicians like it, and it is clean and convincing so audiences like it.

What more could you ask for – the woodwork is also first class!
The basic effect is you show two nested boxes with 4 blocks. You leave the room and ask the spectator to arrange the blocks in any order in the inner box. Then place the smaller box inside the larger and close them up.
On your return without opening either box or any funny moves you can discern the exact order of the blocks. The inner box itself is opaque and there is no way you can see inside, but when placed inside the larger box this puts it into the miracle class!
Click here for more information.