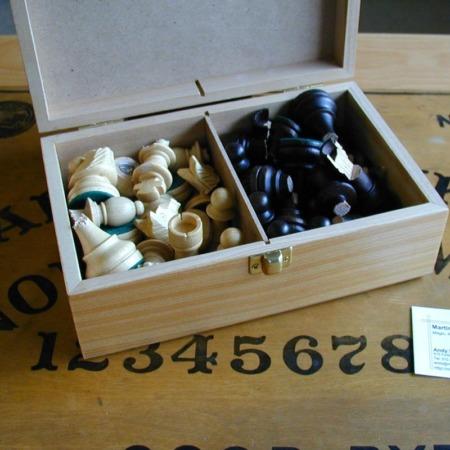 Harry Potter I presume?

Harry Potter is such a huge success, anything that reminds people of it can be bathed with similar success! And what better scene to remember than the final showdown of Wizard's Chess?

That clever guy Lee Woodside came up with this great routine that is simple to do but really quite a fooler. The basic premise of the effect is that you show a box of chess pieces that fought bravely in a recent game of Wizard's Chess. You turn your back and ask the spectator to choose one of the broken pieces and conceal it in their fist. Without facing the audience the performer of course is able to divulge their chosen piece.

The method is simple, but works. Lee Woodside has a quite amazing list of interesting and unusal effects, $link(//www.martinsmagic.com/?html=gallery&keywords=woodside, click here) for some examples.
Click here for more information.