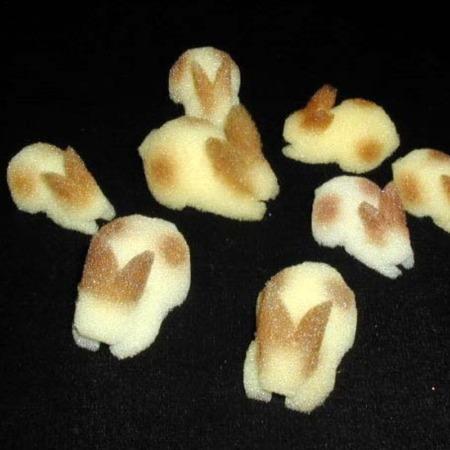 "Women love bunnies"

Well, I use these tiny creatures now for some time and they are really a killer! I used to do sponge trics a longer time, but just the balls. Till I had the opportunity to meet Jeff mcBride and he told me to use bunnies. Just for one simple reason: people (and especially children and women) love those fluffy animals. They are totally stunned and don't try to look at the secret at all but just want to see the bunnies: leaving a happy and smiling audience…
Easy to do once you've mastered some basic sleights. With a lot of variations possible. This is a classic!
Click here for more information.