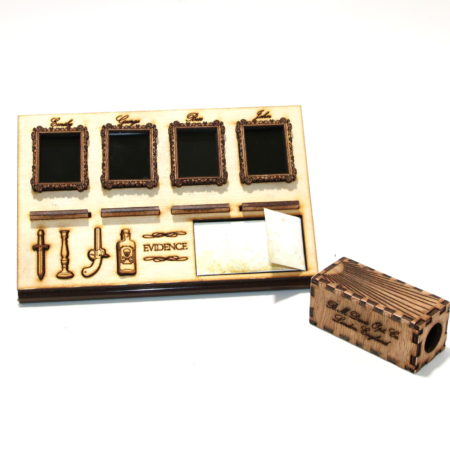 This is an amazing add-on to Tenyo's Mystic Scope (T-230) by Tomoyuki Shimomura and really takes the effect to the next level and beyond. This is easily my favorite of the Jenzo Harmonics effects I have seen, and apparently is quite popular. There is no force and yet you can predict two levels of outcome – who was the killer and how did they do it. And once you get comfortable with the basic version there is also an advanced version to squeeze even more out of the effect.
Performed in the right setting this will 100% freak out the audience, it looks so genuine with such authentic looking props. Effects like this are few and far between for sure.
Click here for more information.