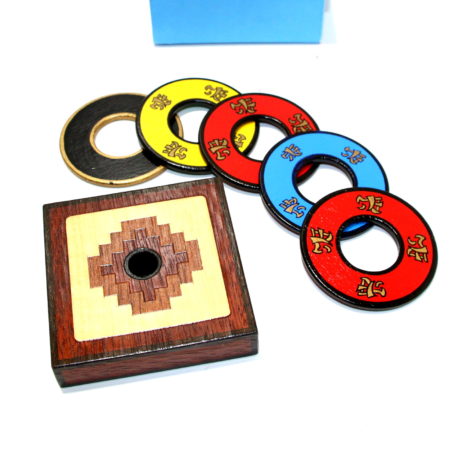 The beautiful magic apparatus crafted by Willi Wessel from Germany is now very collectible. He stopped building many years ago, and even then, his releases were in extremely limited quantities.
This is a fantastic multi-phase routine involving decorative wooden rings that penetrate a ribbon and then change color. The props are precision made and the finish on them is beautiful.
Includes two special bonuses – a nice cardboard box, velvet lined inside with compartments – made by Willi himself to carry the props PLUS a special video by Willi demonstrating the routines and clearly explaining all. It makes learning the effects a breeze. Mint condition. With photocopy of the original German instructions as well.
Click here for more information.