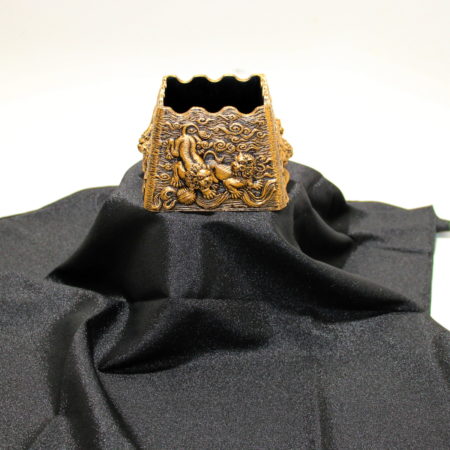 The Aldini Bowl Production was created by Aldini (Alex Weiner) c. 1964 and was an approach to the Westgate Bowl of Water Production c. 1940 with the goal of removing the need for an assistant. Both of these effects are really stage effects.
The Chinese Lion Mystery was inspired by the Aldini version and scaled down to be more suitable for a formal close-up setting. You still cannot perform this right on top of the spectator but a large circular dining table should provide enough distance to perform it effectively. The method does not use any body or table loads and the mechanical method for this is very ingenious. With a little practice you'll have the perfect dual production on your hands from what seems like an empty "table" and foulard. The set is quite stunningly decorated, very solidly built and works smoothly.
Click here for more information.