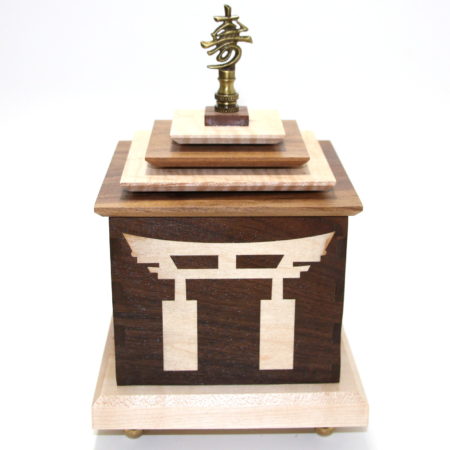 I have been performing mentalism for about 20 years. I've always loved T.A. Waters' Box Office routine, but it wasn't until Brian Cook showed me his version that I really fell in love with it.
I had played around with the Pagoda Mystery for a while, and I just knew that I had to buy one for myself. I was honored when Brian asked me to write up the instructions for this effect. Once you know the handling, you could easily come up with your own story-line when performing this. Even if you aren't a performer, this is a terrific piece for any magic collector. The workmanship that went into making these is second to none. Brian really did a great job in creating this mysterious, beautiful prop.
Click here for more information.