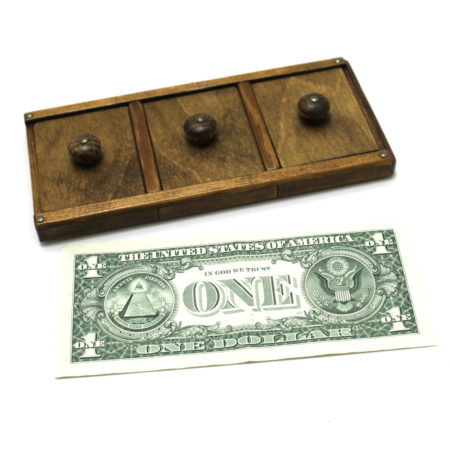 Another in a series of superbly-crafted close-up illusions from the hands of Robert Jackson, the Zig-Zag bill is handmade from select hard and softwoods, then varnished and rubbed to perfection.
Show an ordinary bill and then insert it into a wood frame covered by three doors.
One at a time remove the doors to reveal the bill inside.
Now, push on the center section of the frame and the middle portion of the bill completely detaches itself from the ends!
Re-position the center section, replace the doors and remove the restored bill from the frame.
This is a really wonderfully clean version of this effect and you will love how it works and how it fools the audience!
Click here for more information.