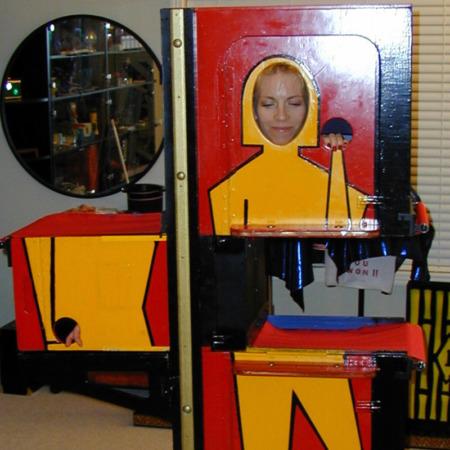 Robert Harbin was probably most responsible at a young age for me getting into magic. Every time I saw this illusion performed growing up I was just amazed by it. Harbin created this beautiful illusion c. 1965 and it is probably the most copied stage illusion of all time. I was lucky enough to perform this to my family and friends in 2000. What I most remember is when I would practice with my wife, my two young children were sitting on the rug in front looking up at Mommy in awe. My son said "Daddy, where has Mommy's tummy gone?".
What makes this illusion so enduring is not just the fact that it is a beautifully deceptive and impossible illusion, but that it can be performed surrounded and even close-up. You can read more details of the history of this remarkable illusion here.
Click here for more information.