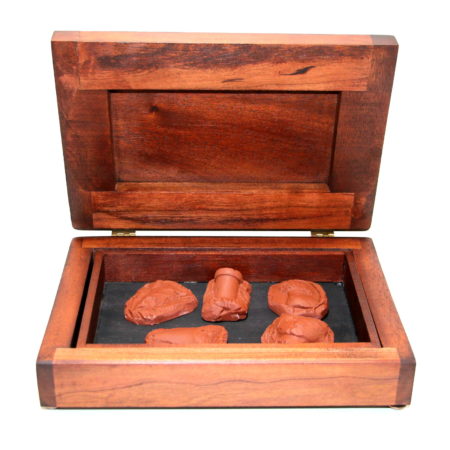 T.A. Waters created his amazing routine Box Office c. 1979 and he liked it so much that it is the first routine described in his 800+ page book Mind, Myth & Magick. Since it's publication here are plenty of versions of the trick around, and I've even made up a couple myself. This is one of the few that actually had permission from T.A. Waters to create it for resale. It is Tabman's Chest of Destiny c. 1994 and it is one of best versions I have seen of this effect.
The box looks like a real antique aged box. It is the perfect height and size for the effect and everything works precisely as it should. The spectator gets to choose any one of the five casted relics and when the tray is lifted there is just one prediction, and it matches the choice of the spectator.
Click here for more information.