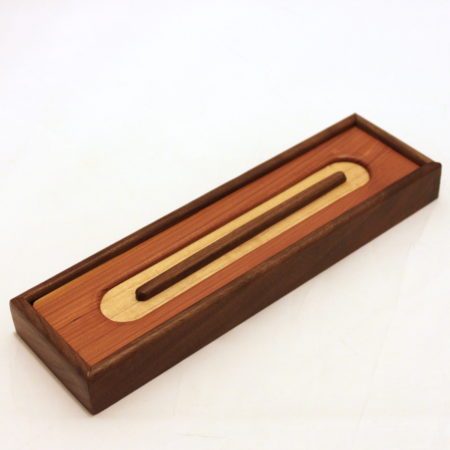 A Classic Just Got Classier

Mr. Gaynor has a reputation to maintain, and he's done it here with this re-invention of a classic ESP effect. The method used to divulge the order of the chips (or coins, or other similar objects), is not new. What's new is the beautiful care put into this version of an old and classic trick.

The craftsmanship is second-to-none, and the workings are as smooth as can be. I wouldn't have titled it "Aromatic" necessarily, as wood will dry out after awhile, and the aroma will be less-evident. But the dynamic coloring from the premium woods used in this piece make for an impressive, and workable design.
Click here for more information.