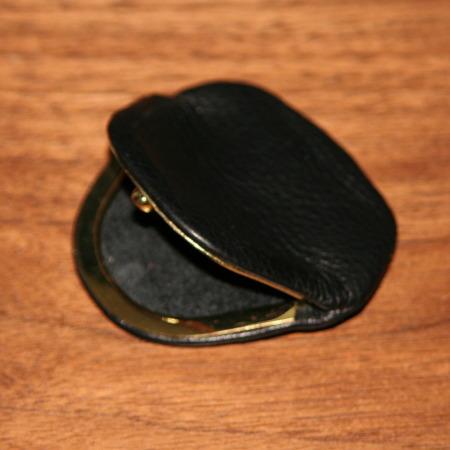 Unique little coin pouch

This is a great little coin pouch. It does not look like a lady's coin purse as many of them do. It has a very unique look to it. I have a few of them and always use them when table hopping because of a unique feature. Your spectators will not be able to easily open this purse! Have you ever performed a routine with a coin purse and had the spectator open the purse a bit early? kind of ruins the whole effect. The unique inside clasp on this pouch requires that you fiddle with it a bit before you open it. I can easily catch my spectators before they open the pouch. This is invaluable when entertaining a group. Once you are familiar with the pouch, it only takes you a second to open it.

This coin pouch also fits easily in the palm, and can be handled magically in routines just like a Jumbo coin. Get two pouches and shuttle pass for a secret change of contents, Have a pouch disappear, or appear. It's very easy with this pouches size shape and no outer clasp (It's a bit smaller than a jumbo coin however )
Click here for more information.