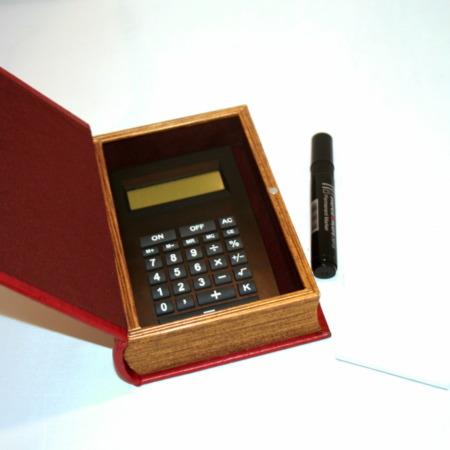 I love this Calculator!

This is my favorite effect from the $link(nd=gallery&keywords=Cesaral,Cesaral guys). The calculator looks clean and can be minutely examined, it also works as a basic calculator. Yet at any time you can control precisely what numbers are displayed on the screen – it can be in a box when it happens and you never need to touch it.

The method involves some pretty high-end electronics and the update to the calculator is just a remote button push away. Normally, I would not buy an electronic piece of magic that looked so obviously electronic. However, this one really looks clean. I kind of ignored this when I first saw it, but thanks to a compelling description by John Mendoza on ebay I picked it up and could not be happier with it.

The only issue it has is you have to pull out the batteries from the calculator if you are not going to be using it, as they will quite quickly drain down otherwise.
Click here for more information.