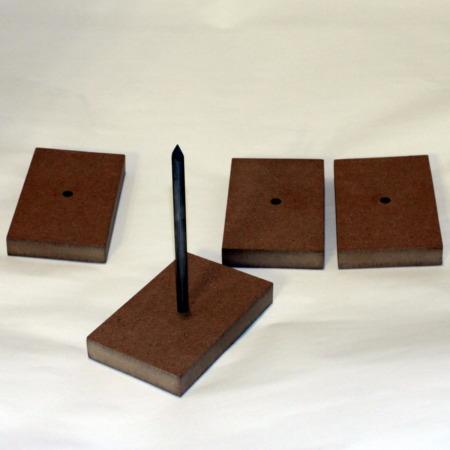 Finally, A Truly Safe Approach to Pain!

I used to perform one of the original Death Trap's a few years ago, but my wife was so nervous about it that I had to explain to her how it worked. Even when she knew she was always worried it could go wrong. There is always the chance that you'd forget what you're doing and hit the wrong bag and really cause some damage. With the Pain Game there is zero chance of you hurting yourself, even if you just guess and this leads to a much better routine.

Here are the things I like about the Pain Game: there is zero risk in hurting yourself, the audience member gets to choose which bag you hit next, the bags don't fall off the table, there are no electronics or external devices of any kind including magnetic rings etc., and set-up is easy.

This really is the perfect solution to a safe Russian Roulette effect.

Highly Recommended!
Click here for more information.