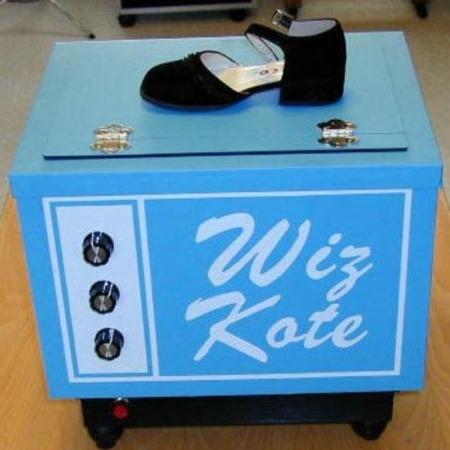 Inventor of the wiz Kote??

Hi, this product does indeed look fantastic. I can attest to it being a real crowd pleaser for all ages. I perform one version for smaller Birthday party shows and an expanded version for my Stage Shows. It is GREAT in either venue.
I have been performing this routine since I first saw it performed back in 1976 at a MECCA MAGIC CLUB show in East Orange, N.J. It was created by a man named Jim Gerrish (who created and sold many magic effects under the name MERLYN). I had the pleasure of working with him on several shows. I do not believe he is in the business actively anymore but back then he had many original and entertaining magical creations that he sold to dealers.
I believe you can find his full routine for this one published in one of the Linking Rings or Genii's in the late 70's. It is worth the effort to find.
Just wanted to give Mr. Gerrish his "props" and let people know about the history of this great routine.
Stephen Christopher www.optimystiks.com
Click here for more information.