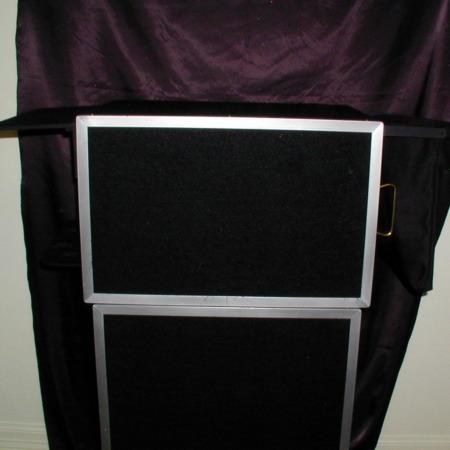 The perfect table for your whole act!

Since purchasing these tables I have finally been able to turn up at a show with just the table. Having the draws and cabinet at the back make a huge difference. When coupled with the accessories you dramatically increase the capabilities of this table. Made in the usual high quality manner that we expect from Viking.
Click here for more information.