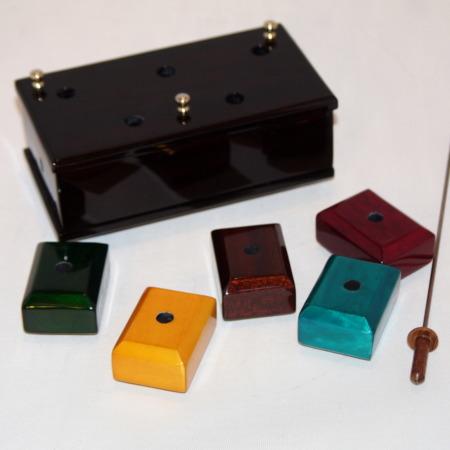 The Best Just Got Better

Just when you thought high quality couldn't get higher, Magic Wagon has gone and outdone themselves. The Chin Chao Color Blocks along with Magic Wagon's latest group of offerings once again proves that this company has a mission in mind. That mission is to show the magic community how far quality props can be pushed, and still be attainable. High priced? Yes. High quality? You have to see it to believe it.
This is an old effect, done to perfection by Alan Warner, Mel Babcock, and Clarence Miller to name a few. But Magic Wagon in my opinion, has taken this potentially pedestrian trick and turned it into a parlor masterpiece. It is just that pretty. The color palette, finish, hardware…everything, makes it feel like something special. My only criticism – and I believe it's valid – is that this piece is so precious that it's hard to take it out of its box to perform. But, I guess if you 're going to have a fault, that's a good fault to have.


Click here for more information.