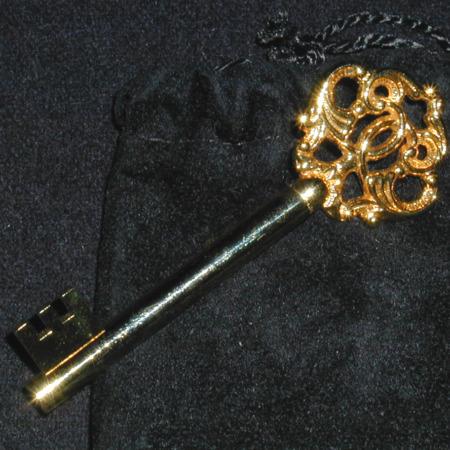 Kinetic Key – A Classic Effect

I recently picked this up after watching a video clip and have absolutely adored it ever since. They are made incredibly well and some versions even include soldering or welding around the teeth which immediately distracts from any built in locking gimmicks. Kinetic Key, Jr. does not have the welding and appears to be more of a spectator challenge to me but is still gorgeous nevertheless. There is one simple sleight but it is performed so slow and casual that it appears as if nothing has happened. Needless to say, I perform it very often. In fact, every opportunity that I get. I loved it so much that I have been trying to collect all available versions on the market. A beautiful classic and a real pleasure to own.

Click here for more information.