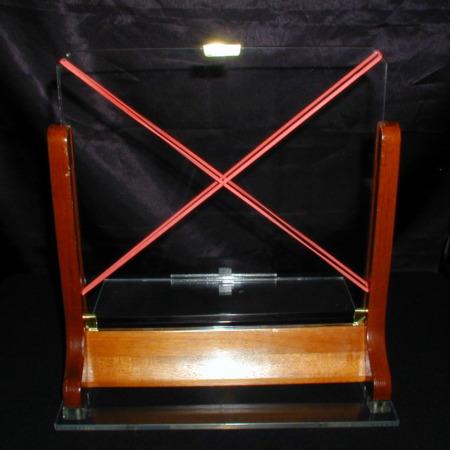 This is the one to beat!

This is by far the most convincing and effective of all the TV Card Frame effects. Uses jumbo cards, a beautiful wooden frame, that has no possible room to conceal a whole jumbo card, combined with an entertaining routine.
Click here for more information.