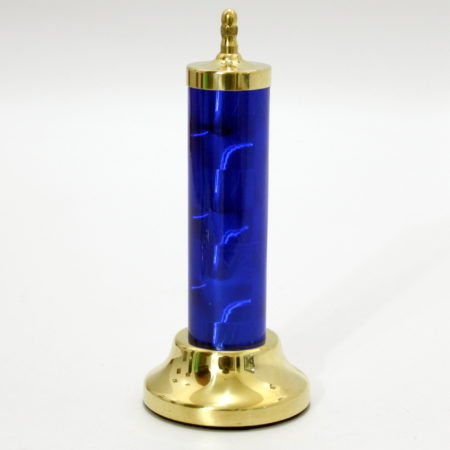 Wayne Dobson loves it too!

So I'm not the only one who thinks that this Blue Phantom by Andy Hurst is better than the Voit one … Wayne Dobson, who performed the Voit one live on British TV, thinks so too!

This is what Wayne had to say:

I've had so many inquiries about the close up version of The Blue Phantom that I performed on my close up T.V special, people asking where can they get one? Well, they couldn't! Until now, when my good friend Andy Hurst has made just a few and they are absolutely stunning, in fact they are better than the original one that I used! The craftsmanship is just perfection; please watch this space as they will be available very soon.

And here is the video where Wayne performs with the Voit one: Wayne Dobson performing Voit Blue Phantom.

So there you have it. I have spoken to a few other collector's and they agree with me too.
Click here for more information.