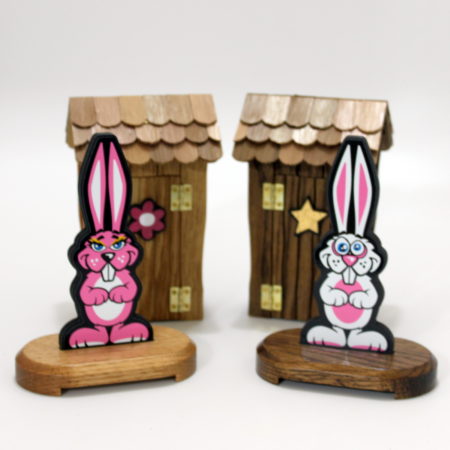 The Best Hippity Hop Rabbits

It is great to see Chance Wolf continuing to produce amazing magic after ten years. Chance produces very high quality magic that is both performable and collectable.

This little darling has to be the best version of Hippity Hop Rabbits (or Hares) ever. Better than the Collector's Workshop version or the many others I have seen.

And finally he's made the covers have a reason for living – they are now rabbit hutches. Everything about this effect is superb and mechanism works perfectly.

This is the one to get for sure.

Highly Recommended!
Click here for more information.