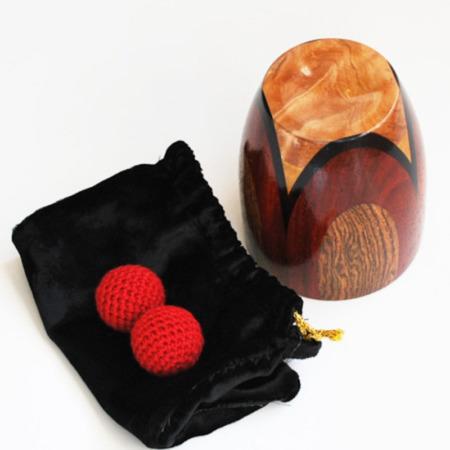 A Cup Worthy of a Museum

I own and treasure a segmented chop cup that incorporates Padauk, Zebrawood, Wenge, and Red Oak. It was handcrafted by Howard Hale and I had never seen one that equaled it or surpassed it on the market, till I acquired this cup from Mark Teufel. It's a big one, capable of hiding a tennis ball, but look at all that beautiful exotic wood! While my Hale cup was just rings of wood, this one has a gorgeous geometric pattern to it. Not sure how Mark accomplished this.

This Teufel cup incorporates 5 different exotic woods, stands about 4 inches and the mouth opening is 2 3/4 inches. It's a sturdy cup with the walls much thicker than my Hale cup. To top it, the price is quite a bargain for the quality that you are getting. For all you chop cup collectors, this is definitely a must.

NOTE: the woods used in this cup are Bocote, Ebony, Padauk, Satin Wood, and Figured Maple.


Click here for more information.