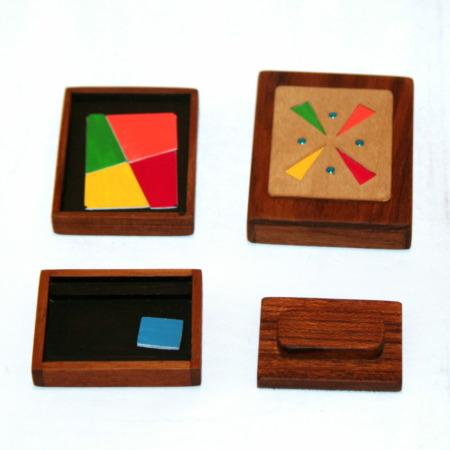 Ultimate puzzler

It never fails to feel like a kid on Christmas Day opening his favorite gift when a parcel arrives in the mail from Alan Warner. Even after so many deliveries in the past years, that enchantment has never dwindled. I also know that many collectors have their favorite Warner items, selling off those that didn't please them, yet I have kept every single Warner piece I have bought. I can't say the same with the many great names in magic I have been a loyal customer over the years. I guess this is a testament to the great magic from this one man.

This is indeed another beautiful puzzle effect, distinct from The Oracle or Red Chinese Puzzle, both marvelous effects, too. There is the gorgeous design, the bright colours, and the meticulous teak craftsmanship. The classic puzzle mystery is enhanced by a transposition effect involving the missing piece, and all comes nicely packaged in that classic mini-magic size. Love the lid decor which also serves as an aid in the performance…Alan thinks of everything.

Most Highly Recommended!
Click here for more information.