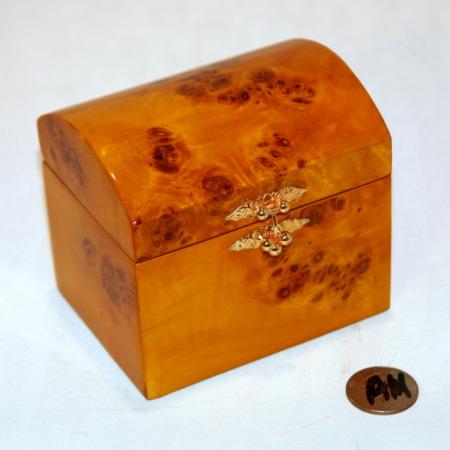 Outstanding and Exquisite

This chest is absolutely perfectly finished and precision made like a fine jewelry box. It is so beautiful that one would never suspect it is uniquely designed to accomplish a magic trick. The effect involves the appearance of a marked half dollar previously vanished and now found buried in coffee beans and visible only with a ribbon sticking out of the beans when the chest is opened. The coin is held in a clip inside the beans. I love finely finished boxes, and this chest is as beautifully finished and perfectly crafted as any you will ever find.

This is a prize to my collection and will be to yours if you choose to get it. Highly recommended.
Click here for more information.