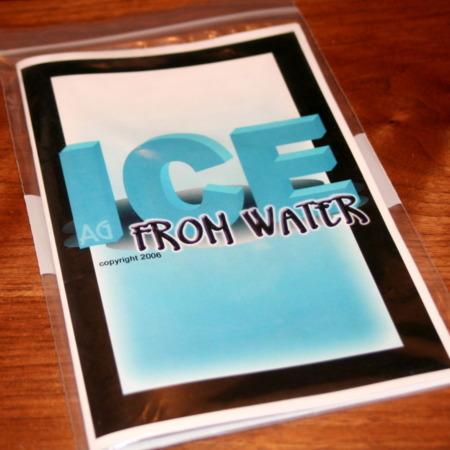 Excellent and Cool

You will love this effect. Everything about it is true to the description. A glass of water is shown and looks normal in every way. The magician stirs the water in the glass with his finger and then reaches in the glass and pulls out an ice cube. Then another, and then a handful of ice cubes. Then another handful. This is something I would expect to see on a TV Magic Special. It is really fun to do and requires a set up in advance…but it is well worth it. It will enhance your reputation as a magician. The trick is easy to do…like most effects, just focus on the presentation. No one will figure it out.

Get it. I highly recommend it.
Click here for more information.