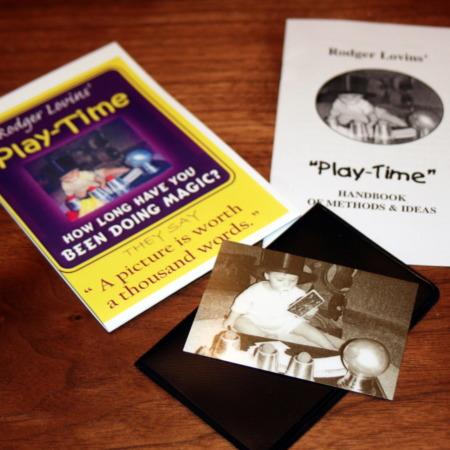 Kills em every time!

I use this effect every night. I table hop and Play Time is one of my best card effects. I have two cards chosen. Turn the photo over to show it matches the first selection. Then I place the photo and 2nd selected playing card into the spectators hand. The 2nd spectators card changes into the 1st card chosen and the photo changes to the 2nd selection. It kills em every time! I love this effect.
Well made and well worth the price! Thanks!
Click here for more information.