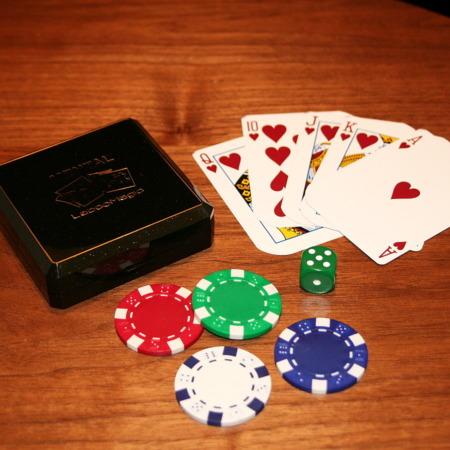 Perfect Walk Around Mentalism!

Labco Magic make some very fine, and expensive, electronic mentalism. This item is not electronic and is probably their cheapest effect, but what a wonderful effect! In essence it is mental epic with cards, chips and a die. But the whole routine is very portable with an instant reset and just fits in the pocket so neatly.

The poker chips and royal flush really adds interest to the effect and everything about the routine makes sense. The props are high quality and durable too.

This is another item for my Xmas show this year. Perfect for the walk around performer!

Highly Recommended!
Click here for more information.