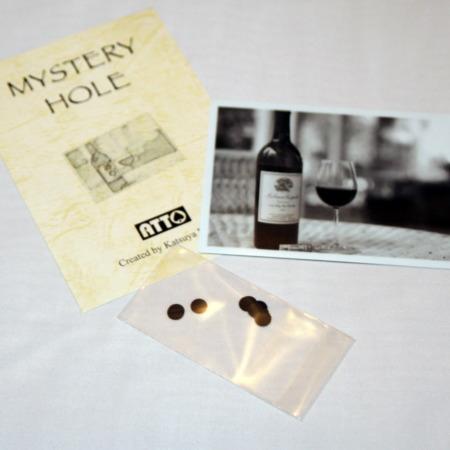 The cleanest Wandering Hole Effect?

Nearly all of Masuda's effects are clever, but not all of them are going to be performed particularly in a walk-around setting. Not only is this one going to be performed, it can be performed in a walk-around setting because there is no reset.

It looks as clean as the demo – you show a photo of a wine bottle and a black dot on your finger. You place the dot on the photo and it suddenly starts moving around on its own, and you can even see your finger beneath the photo thanks to the hole you've just placed on it. Then you can just as easily pull the hole from the photo and the hole is once again on your finger and the photo can be shown cleanly on both sides.

It does take a little practice to get the timing right, but once you have it down you have a mini-miracle that works everytime!

One of the most practical Masuda items!
Click here for more information.