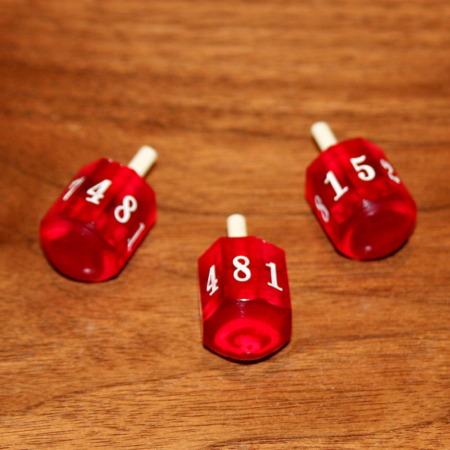 Great Quality, Rare, and Perfect for Gambling!

Joe Steven's puts out some great, high-quality magic, much of which you don't see at the other guys. When I saw these Hi-Low Spinning Tops I was very excited – they looked different and I knew they would be high quality.

These spinning tops are designed to roll high or low depending on which way you spin them MOST (about 75%) of the time. They are specifically not designed to spin high or low 100% of the time as that would be too easy to spot. Well this is certainly true if you were gambling with them. However, if you are a magician and wanted to use them for a force, you will need to know that they only land high/low about 75% of the time. I verified this by spinning them around 150 times and they are quite amazing.

However, if you were planning on just spinning them once, be ready for an alternate out, because every now and then – to throw off the wise – they will change.

The quality and consistency of these items are great however, and if you're looking for something different and have a use for these babies you will be hard pushed to find anything like them anywhere else.
Click here for more information.