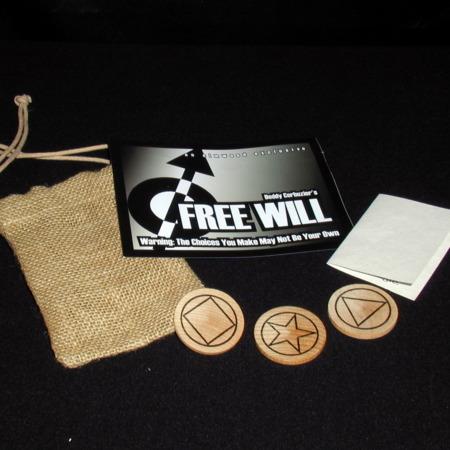 Strong, Direct Mentalism with no funny business!

This is more than just predicting 1 out of 3 choices – which is not that magical on a good day – you provide a prediction, of which there is just one, that predicts 3 out of 3 choices.

You predict what goes in the bag, what goes in the spectators hand and what goes in your hand. Every time. The other cool thing about this effect is that it is always ready to work. No set-up at all. Just put the prediction and the wooden disks back in the bag and you are ready to roll. Everything can be examined too!

In fact, it almost sounds too perfect to be true. But it is true. You will like this effect for its clever method and the impact it has on your audience. And I'm sure you will use it often because of its simple requirements and set-up. Highly recommended!
Click here for more information.