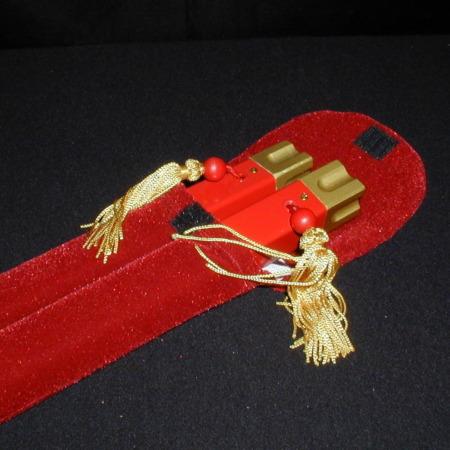 A Wonderful Version of a True Classic

We all remember being fooled by the Chinese Sticks as kids and what better way to reproduce that feeling than with this wonderful set from my good friend George Robinson at $link(http://www.vikingmagic.com/?tagent=martinsmagic target=_blank,Viking Mfg/Collector's Workshop).

These sticks look stunning in their bright red and gold tips and have a nice solid feel to them. The mechanism is smooth as silk and all that is needed is practice and a fun routine that they also come with.

Good to see these back in production, get a set now before they run out again!
Click here for more information.