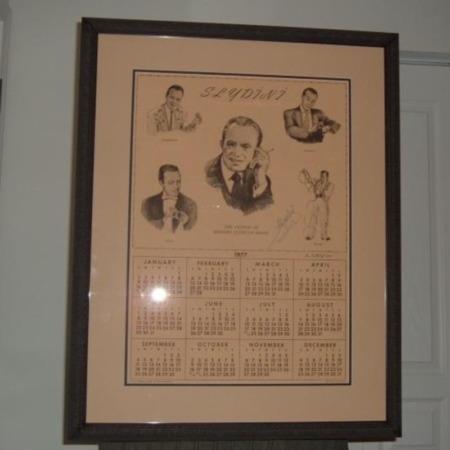 Slydini Calendar Poster 1977

Titled "THE FATHER OF MODERN CLOSE-UP MAGIC", graphics by Zoe Tucker.
A beautiful poster depicting the Master, Slydini, in his most memorable poses.Ed was given this poster by Slydini. It is professionally preserved behind glass on an acid-free mounting.It is signed by Slydini.
Click here for more information.