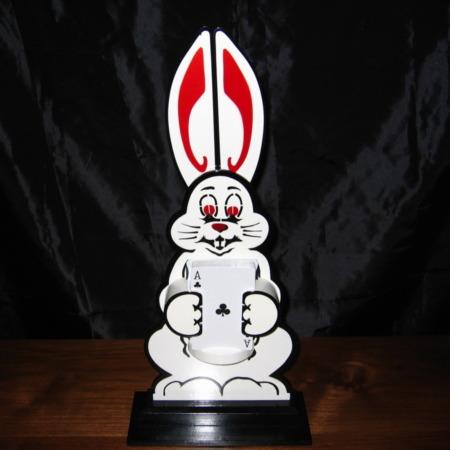 Cute-Cute-Cute

Here's an over-looked novelty.
It's probably best done with an assistant to operate the rising cards and the surprise finale`, but it's sure to delight both children and adults.
To be sure, this is NOT the rising cards effect for a solely adult crowd, but it lends itself well to use with easy-to-identify alphabet cards for the kiddies.
It's small to pack, but easily seen and very light weight.
Look at the photo: It's a good looking prop.
Click here for more information.