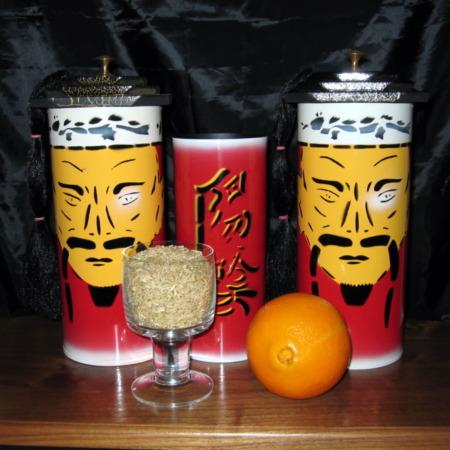 Tepid Imitation

The original Thayer Rice, Orange & Checkers has spawned some imitations. This one is weak.
The elegant beauty of the original design is not reproduced in the cheap MAK Magic version. And, the clever vase for vanishing the rice has been replaced by something less effective and much less beautiful.
I'm all for bright, showy —even gaudy— props. Some might take offense at the yellow faces, but my distaste for this is NOT based on that.
If Hollywood was making a motion picture that featured a young, bumbling wanna-be magician, this is the gear the prop man would furnish to set the sequence.
Compare this to the original Rings'N'Things' Mandarin Transformation (now a multi-thousand dollar collectors' item) and its much simpler —and much better— look.
Or, invest in either the too-small traditional Rice, Orange & Checkers still produced by California's Owen Magic Supreme or their terrific stage-sized Rice, Grapefruit & Checkers (you'll be taking out a 2nd mortgage for this one!).
I own all three and use the Mandarin Transformation and Rice, Grapefruit & Checkers frequently.
Click here for more information.