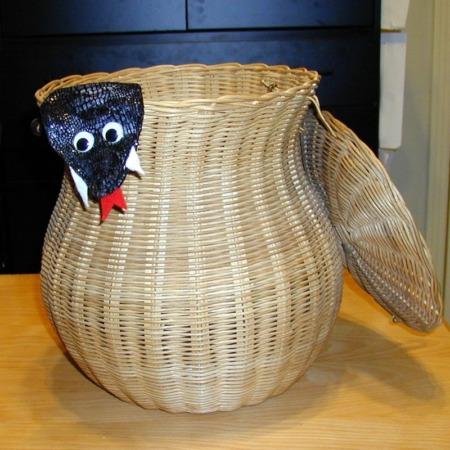 Really Terrific

If you can create a clever presentation, this is a very well thought out prop that —with one exception— works exceedingly well.
The clever arrangement that allows a non-forced —but signed— card to wind up in the serpent's mouth is genius. However, the concept hasn't been engineered to the degree of being foolproof. The very smart inventor devised a method for the signed card to appear along with the serpent, but the thread that facilitates this tangled with the coiled spring of the snake. My personal routine, using children and alphabet cards, doesn't require the actual selected card to be in the snake's mouth so I just removed the thread.
The supplied basket is fine, but I found a more exotic one. The self-contained mechanism can be placed into anything.
The SUDDEN appearance of the snake is a high point for audience reaction.
This is a great prop.
Click here for more information.