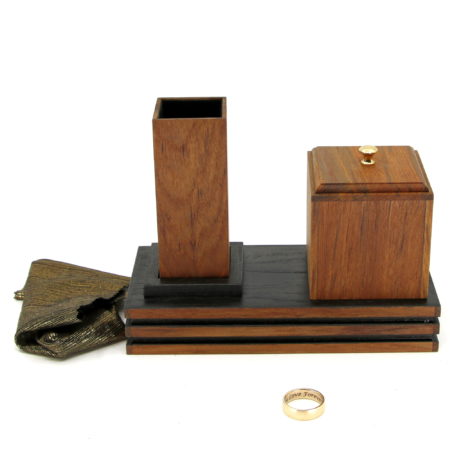 Magic Wagon had another great year in 2021 and as I look at the items they produced this year I continue to be amazed how they keep coming up with new ideas and have also managed to maintain their quality even during the pandemic.
Ghost Glass looks amazing and has a very clever mechanism that fans of Magic Wagon will love. It is based on larger stage item by Collectors' Workshop called Toast of The Town c. 1997. I particularly like the presentation by the always interesting Madison Hagler. You can use any small object that fits inside the "glass" container and because there is no switch involved a wide variety of presentations could be developed if you want to spend some time playing with this.
Click here for more information.