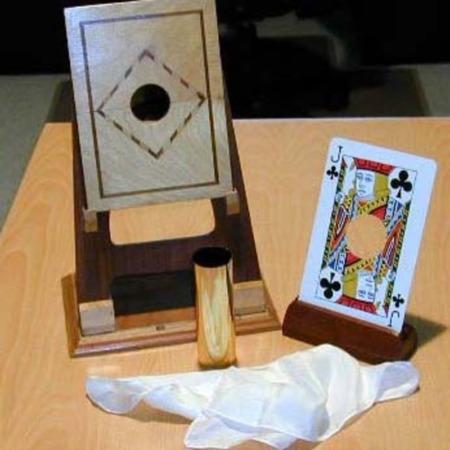 A Super Card Penetration that was originally called Phantom Penetration and was invented by the English magician and inventor Brian "Tish" Godfrey c. 1933 and sold by Davenports. Brian Godfrey also created an improved version c. 1936 called Penetrating Giant Card Mystery. This was also released by Davenports, who purchased the sole selling rights.
It was subsequently renamed as Improbability and released c. 1937 by the National Magic Company in Chicago, Sherms Inc. (Robert Sherman), and Stanyon's. None of these versions gave credit to Godfrey. Even Dr. Albo states it was invented by National Magic Company in Vol. 3 of his Classic book series. A notable version was also released in 1970 by Buma's House of Magic in San Francisco.
Click here for more information.