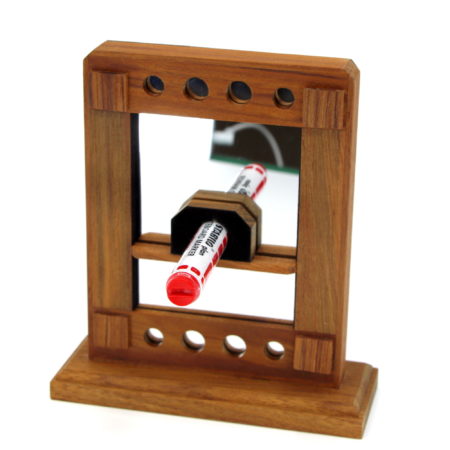 Magic Wagon had another great year in 2021 and as I look at the items they produced this year I continue to be amazed how they keep coming up with new ideas and have also managed to maintain their quality even during the pandemic.
It is pretty easy to get a little confused (jaded?) with all of the glass and mirror penetrations that have been devised, a few of which can be seen here. Magic Wagon themselves have created at least seven:
But I must say after seeing Madison Hagler's incredible performance this moves right up the list. Not only does Madison weave an interesting story line during his performance he displays the prop perfectly and operates the gimmick flawlessly. Having spent hundreds of hours creating my Speed Demos I am very familiar with how long it takes to create such a smooth performance. Madison makes it look easy and effortless – or maybe he is just that good 🙂 Either way, I really appreciate the effort Madison – a really perfect performance. I look forward to many more in 2022!
Click here for more information.