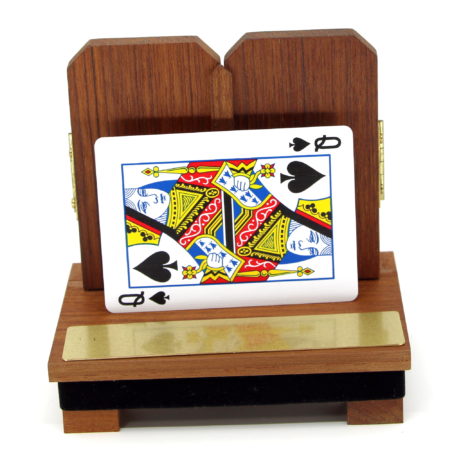 They ended the year on another high note with a wonderful card penetration performed perfectly and then some by Madison Hagler. Madison shows two routines which are a little different from the supplied routine and really turns this bad boy into a complete miracle.
The method has shades of Wolfgang Grosskopf's Pocket Sawing in Half though Wolfgang uses a much simpler prop and his method is less angle-prone. However, I think if you perform this straight on, as Madison does, you can come up with more interesting routines using Magic Wagon's item.
Either way Magic Wagon had another great year in 2021 and 2022 is just around the corner. One can only wonder what goodies they have in store for us next year, I can't wait 🙂
Click here for more information.