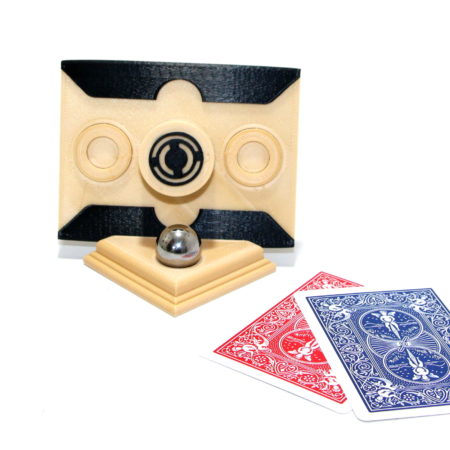 So Kent is clearly taking his business very seriously.  Not only is he continuing to create amazing magic he is now providing video demos and instructions for his items so you get printed instructions, which are already way more detailed than most, and online video instructions too. I only wish all magic creators took this much time with their items.
This clever beauty is a novel effect, inspired by an old Werry item, which is easy to learn and perform and yet looks quite amazing.  It comes in a Die version too and although both items work the same way, most collector's are going to want to snap up one of each.  As usual Kent provides a useful stand so this looks great in your collection when you are not performing it.
Click here for more information.