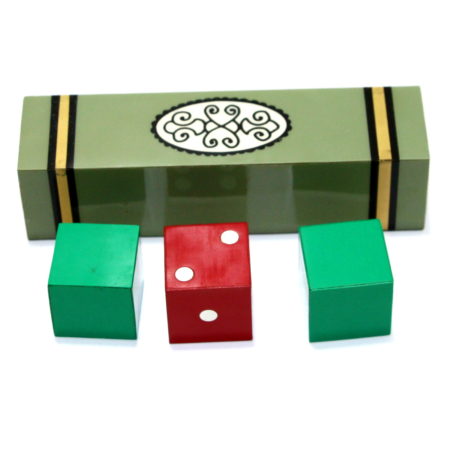 What an absolutely stunning version of this popular effect. Holding Eddy's props in your hands is already magical enough, but when you watch Dominique Duvivier's incredible performance (from the 3 DVD set Intimiste) it really inspires you to raise your game.
Everything about this beautiful prop screams quality. The finish and weight of the dice are perfect. I plan on keeping this and hope to do justice it to both Eddy and Dominique one day soon.
This is the sort of magic that makes collecting so worthwhile and addictive!
Click here for more information.