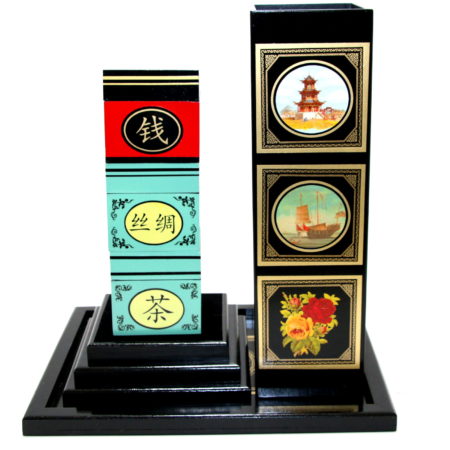 Another stunner from the talented craftsman Michael Baker. There are not many craftsmen left who make classic magic apparatus with this much color, consistency, attention to detail, and high quality. And to top it off all of Michael's magic is quite affordable, particularly when you look at the amount of work involved to make each piece.
What I also like about Michael's work is that he was a performer for 35 years so he has a vast knowledge of what works in the real world. When he switched gears to start building and selling props he took all of that knowledge and uses it when he creates items as though he building for himself.
There are some interesting subtitles with this set which to the untrained eye are not really noticeable until you point them out, and they all have the impact of selling the illusion. I won't describe them here, but almost one page of the directions is dedicated to these key features making it all the more effective when performed.
Click here for more information.