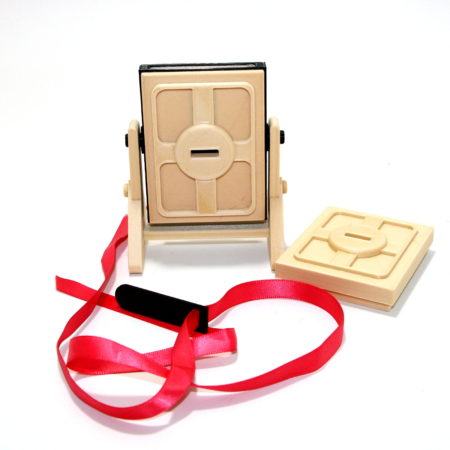 So another clever and self-working item from the amazingly detailed and inventive Kent Bergmann.   This item is easy to do and works smoothly with no tricky moves.  The video presentation shows you all you need to see.  The video, by Madison Hagler, who has a great youtube channel called Presenting Tenyo, cracks me up when he says "something begins to emerge, like a butterfly from a cocoon!"
These videos, and their explanations, are a great addition to an already perfect offering from Kent.  Rarely do magic creators provide quality printed instructions and consistent demonstrations and explanations online and I hope more dealers are watching Kent and raise their game in response.  Some people learn better from print and others need the videos.  Providing both is perfection.
Great job Kent!
Click here for more information.