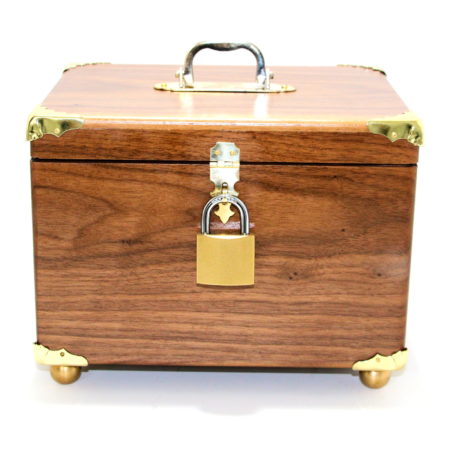 What a beauty this is – one of the best items released by the dynamic duo: Joe Long + Paul Lembo. I've already seen some of these go for more than the issue price and I'm sure they will become more sought after over the years. This is one of the most practical and surefire methods for the classic locked box prediction. It does not use any loaded keys, shooting papers, electronics or any tricky moving parts that could go wrong during the performance. A really clever design and routine make for one of the most impressive predictions.
Really excellent version of this ultra rare classic.  Great job guys!
Click here for more information.