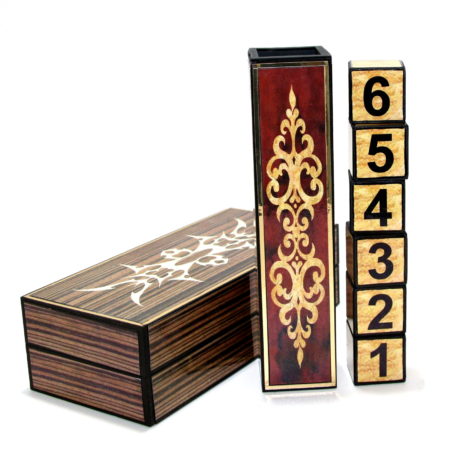 When the amazing Thomas Pohle created his mini cube-a-libre in 2016 I didn't think it was possible to create a better version.  And yet Thomas has done just that with this stunning deluxe version.
Everything looks and feels better, and works smoother.  There really is not a better version of this classic effect and there are only 12 of these in existence.
Highly Recommended for Collectors of Beautiful Magic Everywhere.
Click here for more information.