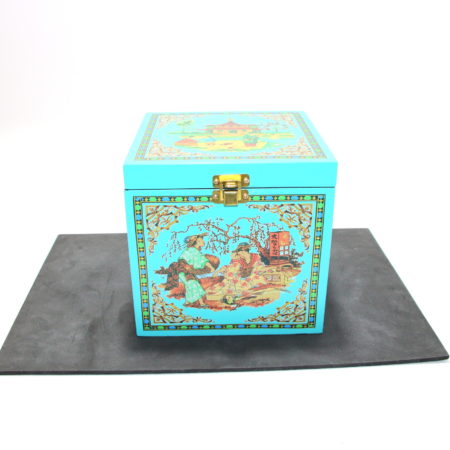 All modern versions of the light and heavy chest can be improved using Gimpy's Wonderful Performance Mat – these work really well and not only makes any chest more reliable they also make it seem more impossible because the mat can be moved around even when the chest is "heavy".
Even without the mat, the instructional video that Gimpy provides with this mat is excellent and filled with useful tips for getting the most out of your chest.
If you have any version of the Bill Tresslar style of chest it will work much better with one of Gimpy's Performance Mats!  Highly Recommended.
Click here for more information.