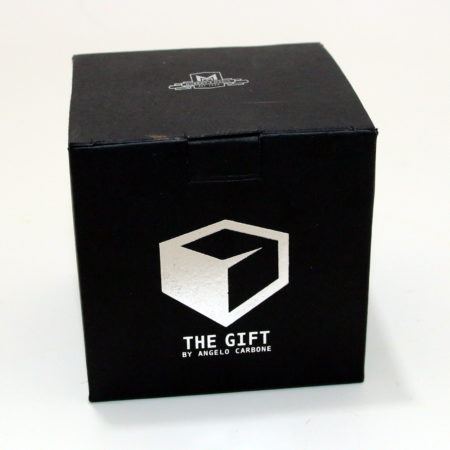 Angelo Carbone's The Gift is pretty much the perfect effect. It is 100% self-contained, looks exactly like the video, uses props that are above suspicion, has a quick reset, can be performed in a walk-around and close-up situation, and really is an amazing effect to watch. Although I am huge wooden box lover, the fact that this is a simple cardboard box really makes this a better trick. The box looks like a simple gift box that you would purchase at a Hallmark store or online at Amazon, and even up close when held in the specatator's hand looks above suspicion.
It is not difficult to do, and you'll understand the workings straight away. It might take you a few tries to get smooth and flowing, but nothing crazy at all and there are no sleights to learn. It uses some tried and tested tools of the trade and brings them altogether perfectly for a really outstanding prediction. Great Stuff!
Click here for more information.