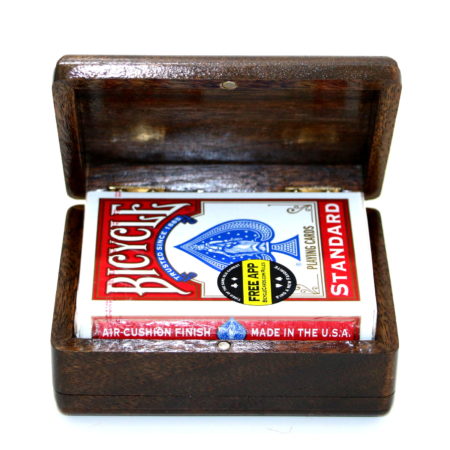 It is hard to keep a good man down and Dave Powell is always thinking of new ways to apply his unique skills.  Over the last few years there have been all sorts of deck switching devices come out but none of the are as elegant or as simple to use.  If you need to switch a deck right there in the open I think this is about as good as you are going to get and you'll do so with style too.  Maybe these wooden boxes are not for everyone, but if you are wood lover like me this will quickly become your go to switching device.
Dave also has a related device which also looks like a winner that you also are likely to want: a Victorian Single Deck Box (with Flap).
Click here for more information.