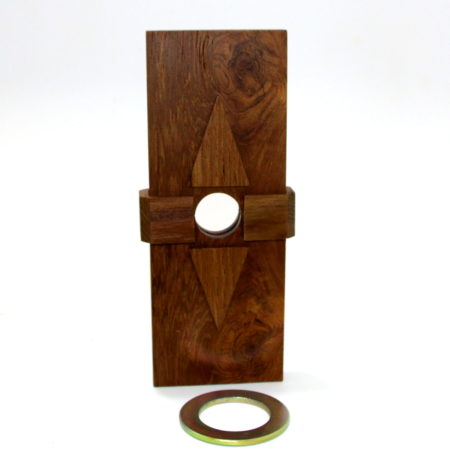 Another beauty from those talented craftsman at Magic Wagon bringing to life a wonderful idea from Derrick Holmes with assistance from Tony Curtis and Peter Nardi (Alakazam Magic).  Everything about this item is well thought out.  From the beautiful custom designed leather case which is just perfect to the very clever and easy to perform illusion secured inside.
I think when Tony and Pete get together with Magic Wagon you can always be assured of a high quality item that has been well thought out and will be something you'll be proud to own and perform.  This is one of my favorite Magic Wagon items!
Click here for more information.